From initial site survey through to design and home air conditioning installation, leave it to TWF air conditioning services to work with you, in order to find the best solution that works with your budget.
Air Conditioning units for homes
Our home air conditioning installation team Watford are here to guide you to the best solution for you.  Air conditioning units have become increasingly popular in the UK.   They can help aid sleep during the hot summer nights and we ensure that all home air conditioning units we install are of the highest energy efficiency on the market.   Our units are not only cooling solutions but are also equipped to efficiently heat your room.  You'll be surprised to hear that using our air conditioners as your primary source of heating can  save you a significant amount of money versus using  conventional radiators.
There are a few factors to consider when choosing the best unit for you, for the number of rooms, dimensions, layout and aesthetics are all important as well as the cost implications.
Our specialists will take time to understand your needs and recommend the best, most efficient and cost effective solution for you.  Get in touch for your FREE no obligation survey. 
Wall mounted air conditioners are among the most common units used in a domestic home. The two main advantages are that wall units are the cheaper than the other types to instal and they are also easy to retrofit in rooms without the need for building works or redecoration. These units can be high or low level mounted and are designed to be used as a stand alone solution of part of a larger system.  Like all the models designed for homes, they are also exceptionally quiet. Our specialist surveyors will make sure you choose the correct solution for your environment to ensure minimal noise and maximum performance.
Our models are fully automated and come with optional remote controls  We specialise in fitting premium models by Daikin, Mitsubishi, LG and Toshiba.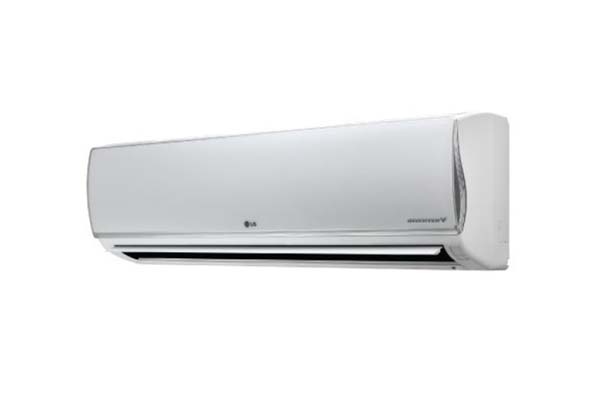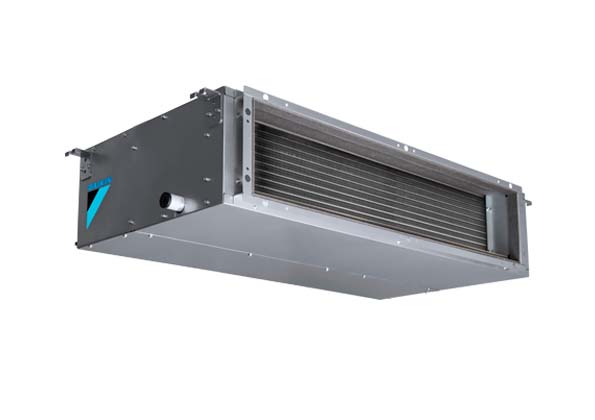 Ducted Air Conditioning Systems are extremely discreet as they are almost fully concealed from the room with only small grills being noticeable.  These are the most expensive solution due to the level of installation required, however, they are certainly the most aesthetically pleasing solution.  Ducted home air conditioning systems can be used to cool multiple rooms; however, the downside is that you cannot have individual room control (unless you have multiple ducted systems).
Ceiling mounted air conditioning unit
The Ceiling mounted air conditioning unit is efficient and relatively unobtrusive.  It can direct air throughout the entire room if located centrally or in a single direction.  These units are installed on the ceiling making them perfect for smaller rooms where a free-standing portable air conditioner is not practical. These units are thermostat driven and come with a remote control, they can be used as a single unit or part of a multi device solution.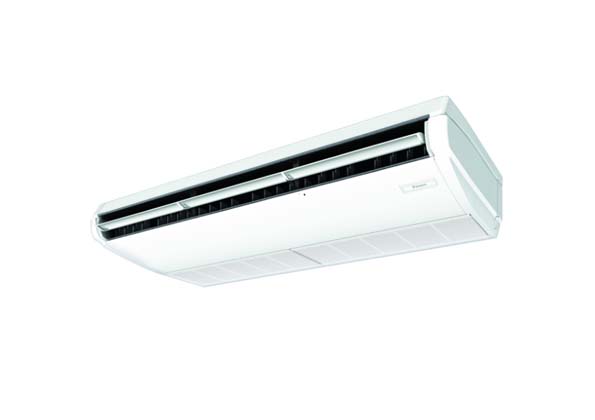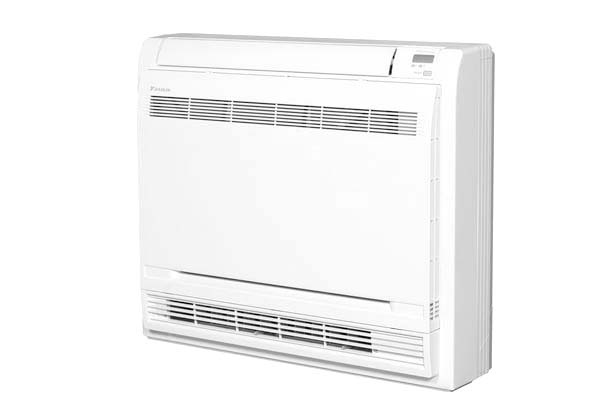 Portable Air conditioning
Floor standing air conditioning units are portable enabling you to use them throughout the house moving them from room to room.  There are no installation required with this type of device making them a popular choice.  The main benefit for flexibility with portable air conditioners is that they can be used in rooms without windows.
Portable conditioning units are also excellent dehumidifiers for rooms due to the built in washable filtration system.
A ceiling cassette is one of the types of ductless mini-split systems. In this system, the indoor air handler is not installed on a wall or floor. Instead, it is installed in the ceiling. The rest of the components are all discreetly hidden away behind the ceiling. With a ceiling cassette, cool air is distributed from up to four sides of the cassette unit. The ceiling cassette type is considered more powerful compared to the wall-mounted type, this is why is popularly used in office and commercial environments.
Where Can Air Conditioning Be Installed?